These businesses have successfully grown their workforce by hiring skilled, diverse employees. To find your next great hire, contact Charly Walters at charly@gowise.org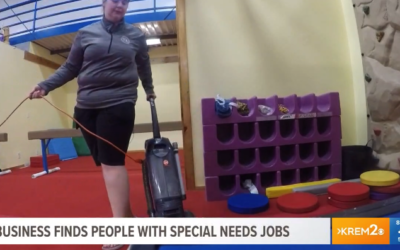 Krem News did a great story on Jessica who works at Spokane Gymnastics. Hireability had facilitated and organized an interview event that the team at Spokane Gymnastics attended. When they met Jessica, it was a perfect fit. Watch the video above for the whole story...
read more
Sign Up For Our Newsletter
Get business tips, news stories, and strategies for workforce diversification!
© Copyright 2019 | HireAbility Spokane