AMC Theater, Riverpark Square
Spokane, WA
Six years ago, Jason Stolz began his employment journey with Riverpark Square's AMC theaters. As a member of the Film Crew, AMC's entry level position, Jason had to quickly learn customer service skills as he was often greeting guests, cleaning guest areas, and assembling food orders.
That knowledge paid off when Jason was finally promoted to a Crew Lead this past year, a position that he's very proud to hold!
"I have the most positive reviews of any of our team members," Jason said with big smile. "I learned a lot of patience and understanding working on the film crew. All that was really helpful when I made the move to Crew Lead," he added.
As a Crew Lead, Jason is now the first point of contact for AMC guests.  Jason is constantly assisting guests by giving directions and answering questions, while also providing the legendary task of tearing tickets.
"I like that it's not a typical desk job and that I get to interact with the public," said Jason. "I've been here so long now that I've made friends with a lot of the people who regularly come. I remember their names and we always get caught up."
While Jason has made friends with so many of the guests, he knows that sometimes he still has to hold the line with some of them.
"Sometimes I have to be a grinch and tell them that they can't bring their outside drinks into the movie. Most people are good about it, but sometimes I must be thick-skinned," he said.
Matt Henley, a manager for AMC has been working with Jason for several years now. Matt, who himself worked his way up from the film crew, knows a good crew lead when he sees one.
"Jason is a great worker.  He's great with our customers and has significantly increased our customer satisfaction ratings," says Henley.  "I can't think of a better first contact for our guests…and yes he's right, he has had the most positive remarks of any of our crew leads."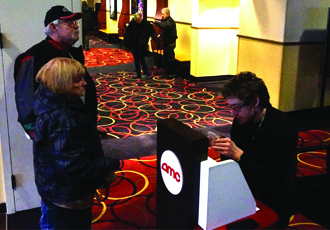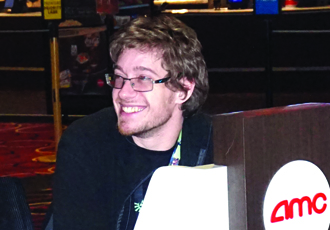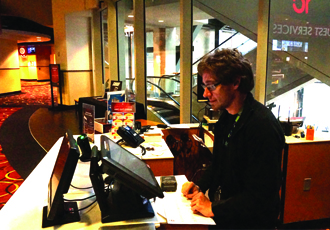 No Results Found
The page you requested could not be found. Try refining your search, or use the navigation above to locate the post.
Sign Up For Our Newsletter
Get business tips, news stories, and strategies for workforce diversification!