Finch Arboretum
Spokane, WA
Scott Ayers | General Maintenance Worker
Six years ago, Scott Ayers began his employment journey with Spokane's Finch Arboretum, a 65 acre public park with an extensive botanical / tree garden, featuring more than 2,000 ornamental trees, shrubs and flowers. Finch is an awesome sight to see in the summer and fall months, and much of its natural beauty is maintained by Scott and his team of fellow co-workers.
Scott, a General Maintenance Worker for the park, had previously worked in indoor sanitation services, but as soon as he experienced work outdoors, he knew he'd found the right fit.
"I just love working in the open environment every day," said Scott. "Spending time out here is very peaceful."
As peaceful as it is, Scott knows that he still has a job to do every day. But for Scott it's more a labor of love than anything else.
"There's nothing better than being part of a good team and doing good work", said Scott. "Keeping up on all 65 acres can be tough at times, but I really enjoy the challenge."
In the beginning, Scott had some assistance from Enso, a local non-profit, employment service agency, whom aided Scott in locating and getting started in the job. Since then, Scott has flourished to point where he is working independently, just the same as any other park employee.
"Scott has shown us through the years that he is very efficient and essentially, self-supporting at this point", said Mathew Powles, an Employment Service Coordinator for Enso.
Jon Barber, One of the park's Maintenance Leads, oversees Scott's work on most days. Because the job requires a constant effort on the part of all team members, Jon really appreciates the dependability that Scott brings to the team.
"Scott does exactly what we ask of him. He has a routine that he follows most days, so he knows exactly what needs to be done- and he gets it all done. He has no problem working outside that routine when needed and he always comes in when we need extra hours out of him", said Jon.
In his time with the park, Jon has also seen Scott grow and develop with each new season. As Scott's confidence has grown, so has his ability to operate new tools.
"Scott is now utilizing every piece of machinery we have here at the park", said Jon. "From weedeaters and riding lawnmowers -all the way up to the dump trucks, Scott is capable and always safety conscious."
After six years on the job, Scott still feels like he has the best job in world. As for Scott's supervisors, they could not be happier about contributions he's made over the years, to the team's efforts to keep the park looking beautiful.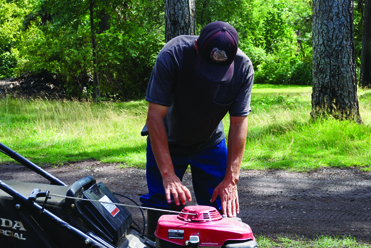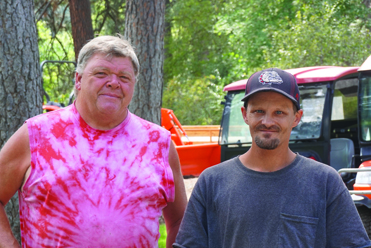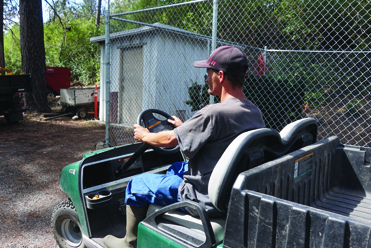 No Results Found
The page you requested could not be found. Try refining your search, or use the navigation above to locate the post.
Sign Up For Our Newsletter
Get business tips, news stories, and strategies for workforce diversification!