The Roost, EWU
Cheney, WA
Jessica Curbow | Food Service Attendant
When Jessica Curbow sees a need, she takes the initiative to get it taken care of!
When the cold-case drinks need re-stocking, she's on it. When the napkins get low, she quickly re-fills them. When a customer's order is up, she immediately checks the I-Pad ordering system, and delivers it where it needs to go.
"Jessica's attitude and willingness to learn new skills and do whatever is asked of her is above and beyond what we could have ever hoped for.  She's a great asset to our team and we have really enjoyed having her here for the last two years," said Brandon Powell, Jessica's immediate supervisor at the Roost Café, located on the campus of Eastern Washington University.
"When we first started working with Jessica, we had to tell her to relax a little and pace herself," laughed Brandon. "I was really happy to see her initiative, we just had to work a little on her pacing and amounts, and now she's doing a great job," he added.
The customer service side of the job also seems to come natural to Jessica.
"I love working here and visiting with the customers.  I have a great time with my co-workers and I really enjoy coming to work every day," said Jessica.
While Jessica enjoys the diverse duties she performs around the café, she has her sights set on eventually working her way into the cook line.
"I've been doing some training on the side with the cooks and so far I'm really enjoying it," she said.
Congratulations Jessica and job well done!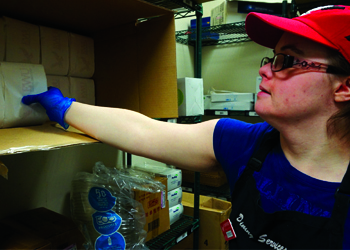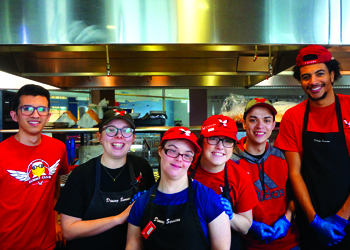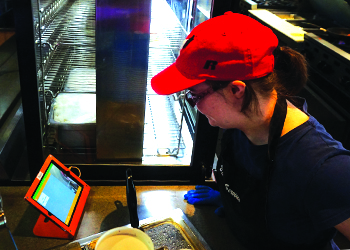 No Results Found
The page you requested could not be found. Try refining your search, or use the navigation above to locate the post.
Sign Up For Our Newsletter
Get business tips, news stories, and strategies for workforce diversification!