Southeast Daycare
Spokane, WA
Todd Anderson | Kitchen Aide/ Custodial Aide
When Todd Anderson first started his new job at Southeast Daycare, 2 ½ years ago, he never imagined that his favorite part of the job was going to be seeing the kids every day.
"It doesn't matter how bad my day might be going, when the kids see me and say 'hey Todd', it just makes me feel great," he said.
Todd, who enjoys a predictable daily routine, embarks on the same journey every morning, Monday through Friday. He begins by stocking supplies for the kid's meals, cleaning out the pet cages, attending to the building's garbage and vacuum needs and then closes his day by washing all dishes in a large industrial sanitizer. Additionally, he mops and preps the kitchen, so it's ready for the following day.
"I do mostly work alone, but I have a lot of interaction with the other staff members. They're great and I really get along well with all of them," he said.
While Todd enjoys the company of his co-workers, it's his supervisor, Vivian "Sug" Villella that's made the biggest impression on him.
"Sug is a really nice person, and probably the best boss I've ever had at any job," he said. "She's just really easy going and fun to be around as long as you stay on task and get your work done," he added.
Todd has worked at many jobs in the past, all in very different environments. But his job at Southeast Daycare has been the job that's been the best fit for him.
"I just really like coming here every day. It's low stress and I'm busy all day with the things that need to be done. It's definitely become a place where I want to stay and continue working," said Anderson.
Southeast Daycare's Director, Sug Villella has been more than happy with Todd's performance.
"Todd works hard, enjoys being here and is very conscientious about what he does," said Villella. "He always puts in the effort, but most importantly, he really loves the kids," she adds.
An important component to successful employment for Todd has been the support provided by one of the local employment agencies in Spokane. These agencies provide extra resources to employers. Their services are designed to augment and support an employer's onboarding and training programs. In Todd's case, the agency in Northwest Center.
Villella, who has worked for years with Charly Walters and the staff at Northwest Center, has always been pleased with the quality of individuals they refer and with the support she gets from their employment consultants.
"All of the folks that have come to us through Northwest Center have been very pleasant and I hope to continue our relationship with them, as well as HireAbility Spokane." She added.
HireAbility Spokane partners with Northwest Center and other local employment agencies in Spokane County.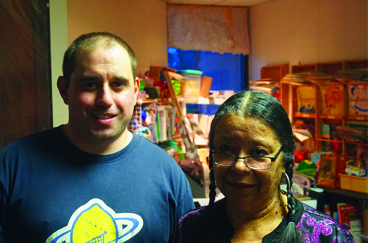 No Results Found
The page you requested could not be found. Try refining your search, or use the navigation above to locate the post.
Sign Up For Our Newsletter
Get business tips, news stories, and strategies for workforce diversification!