Brookdale Park Place Retirement Community
Spokane Valley, WA
Matt Polley | Kitchen Utility Worker
Matt Polley got his first break in the working world as a young laborer at a local recycling plant. The work was steady but sometimes monotonous. While Matt was thankful for the opportunity at the plant, he always kept his sights set on something a little closer to his heart.
"I was working entirely outside, year-round, breaking down boxes throughout my shift. Often I had to deal with rain, snow, and heat, depending on the season," said Matt.
When an opportunity finally came knocking with Brookdale Park Place, in Spokane Valley, Matt dove right in. As a Kitchen Utility Worker, he washes dishes with a commercial sanitizing machine, stacks and sorts clean dishes, and provides food prep support where needed.
"I've been working here as a Kitchen Utility Worker for last the 3 years, and I'm really proud to have the job," said Matt.
In Matt's time at Brookdale, he's seen some turnover with the kitchen staff, but he always enjoys the camaraderie of whomever he shares the kitchen with.
"I really love the staff here.A few have come and gone over the years, but it's mostly the same people and they've always been great co-workers. I've also been able to get to know some of the residents too which has been fun," he said.
Working 30 hours a week, Matt always looks forward to the challenge each shift brings. While the type of work that he does rarely changes, Matt must always keep his eyes on the clock, ensuring that his daily duties are complete by the end of his shift.
"I'm always working hard on the time management part of the job. Occasionally time sneaks up on me and I still have a lot work to do- but I always get it done," he says with laughter.
Chris Atkinson, Brookdale's Kitchen Manager, has had the pleasure of supervising Matt during his three years at Brookdale.
"Matt is a hard worker and has really done a great job here. We focused on giving him the direct training he needed in the beginning, and now he's very comfortable working in either of our two kitchens," said Chris.
While Matt feels that he's finally found a good fit in the kitchen, he still has his sights set on something greater.
"I've been trying to learn what I can from the cooks here in the kitchen. I'm really hoping to move up to the cook line at some point down the road," said Matt.
Pat Johnson, Executive Director for Brookdale has also had the pleasure of getting to know Matt over the last three years.
"Matt is focused on doing his job well, learning more about our culinary program, and getting to know our community. It's hard to believe that Matt has only been on our team for three years. Never a day goes by that he doesn't ask each of us…'how's your day going?' He's a bit like sunshine here at Brookdale."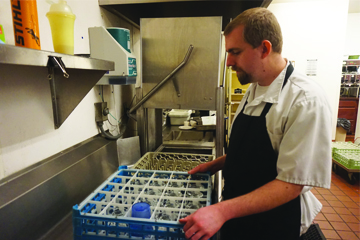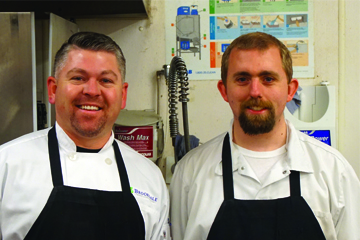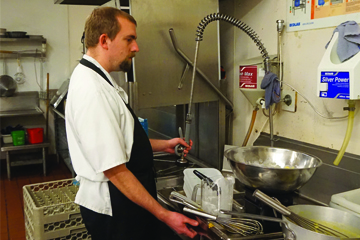 No Results Found
The page you requested could not be found. Try refining your search, or use the navigation above to locate the post.
Sign Up For Our Newsletter
Get business tips, news stories, and strategies for workforce diversification!