HireAbility Spokane is pleased to announce that Spokane Teachers Credit Union (STCU) has recently relocated to a new downtown location in Spokane. The newly relocated branch opened in River Park Square, adjacent to Urban Outfitters. The branch was previously located on the skywalk level of Crescent Court.
STCU held a grand re-opening event on March 17 to officially display the branch's unique artwork that adorns the walls of the two story space. The branch is also unique in that it shares a lower level retail space with Spokane's own Rocket Bakery.
"Our top priority was finding a lease partner that complimented the surrounding businesses and fit with the credit union's philosophy of serving the community," said Keith Connolly, a representative from STCU.
The artists, Todd and Cain Benson worked for weeks around construction to create the face-filled mural, which depicts familiar downtown landmarks. The Benson's playful murals are becoming Spokane landmarks in such locations as Central Food in Kendall Yards, at Second and Maple Street, the Spokane Veterans Memorial Arena, and at the northeast end of the Maple Street Bridge.
Over the last 6 months, STCU has also established a strong partnership with HireAbility Spokane, in an effort to help individuals with disabilities find employment within their organization. STCU hosted its first ever HIreAbility hiring event two months ago, and is currently working with HireAbility to establish similar events in the future.
If you'd like to see the new branch for yourself:
Branch location: 207 N. Wall St.
Branch hours: 9 a.m. to 5:30 p.m. Monday; 9 a.m. to 5 p.m. Tuesday through Thursday; and 9 a.m. to 5:30 p.m. Friday.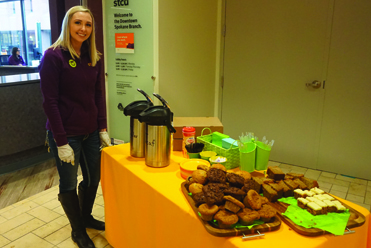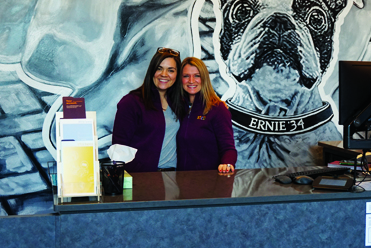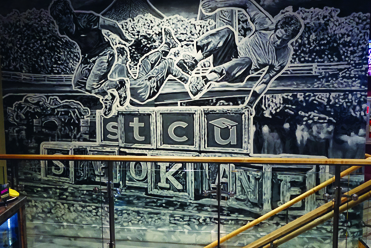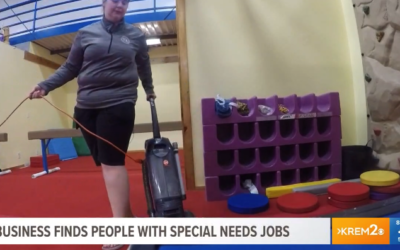 Krem News did a great story on Jessica who works at Spokane Gymnastics. Hireability had facilitated and organized an interview event that the team at Spokane Gymnastics attended. When they met Jessica, it was a perfect fit. Watch the video above for the whole story...
read more
Sign Up For Our Newsletter
Get business tips, news stories, and strategies for workforce diversification!