Spokane Teacher's Credit Union Interview Event
HireAbility Spokane partnered with Spokane Teacher's Credit Union (STCU) in a special event that aimed to coordinate preparatory interviews between select STCU department managers and several individuals with disabilities.
HireAbility Spokane has created interview events such as this with two goals in mind. First, it is an opportunity for the interviewees to gain valuable interviewing experience in a real world setting. Second, it is an opportunity for organizational leaders to work on their interviewing skills as they apply to different workforce populations.
While these events are not geared towards filling specific openings within the host organization, there have been instances where an outstanding individual has been invited back for a 2nd interview, and eventually even a job offer.
John Lemus is hoping to be one such individual. After a strong showing, he remains hopeful that his interview will lead to a possible job offer down the road. John wowed his interviewers with his answers to some tough questions, and particularly his knowledge of STCU. One interviewer even said during the interview, "I think you know more about STCU than I do."
"I went on STCU's website and downloaded their annual report so that I could learn more about their company," said John. "I think it's great that STCU is willing to host an event like this as they have such an amazing culture- a culture that people with disabilities could definitely contribute to," he adds.
HireAbility Spokane later learned that shortly after John's interview, he was invited back to spend a day with STCU's Marketing and Community Relations Departments, where he had the opportunity to shadow some current employees and receive some valuable, on-the-job experience as he continues to pursue a possible job offer from STCU.
If you're interested in learning more about how your organization can partner with HireAbility Spokane for a preparatory interview event and an opportunity to witness the diverse skills, abilities and experience of some amazing job candidates first hand, please contact us at: info@hireabilityspokane.org.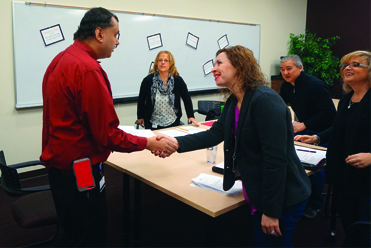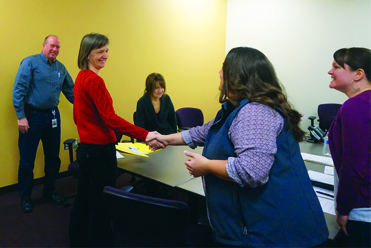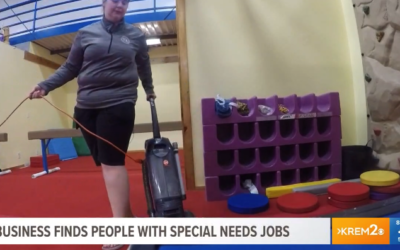 Krem News did a great story on Jessica who works at Spokane Gymnastics. Hireability had facilitated and organized an interview event that the team at Spokane Gymnastics attended. When they met Jessica, it was a perfect fit. Watch the video above for the whole story...
read more
Sign Up For Our Newsletter
Get business tips, news stories, and strategies for workforce diversification!