Spokane County June Interview Event
HireAbility Spokane partnered with Spokane County for a special event where preparatory interviews between select County department managers and several individuals with disabilities were coordinated.
This was the second interview event hosted by Spokane County in the last 6 months. HireAbility and Spokane County decided to team up again as a result of all the positive outcomes from the first interview event that was held back in January of this year.
HireAbility Spokane has created interview events such as this with two goals in mind. First, it is an opportunity for the interviewees to gain valuable interviewing experience in a real world setting. Second, it is an opportunity for organizational leaders to work on their interviewing skills as they apply to different workforce populations.
One of the individuals being interviewed, Chris Jameson, was a first-time participant in an interview event of this type. Chris was a little nervous going into his interview when he saw that he'd have to answer questions from 3 interviewers. Once Chris settled in though, he gave an outstanding interview.
"I felt it went really well, the questions were easy and straight forward and I actually really enjoyed it," said Chris. "It would be really great if it resulted in a job offer at some point down the road though," he added.
For the individuals being interviewed, these opportunities are very important to their own professional development. While there are no specific job openings that they are being interviewed for, they are making valuable contacts with business leaders and organizations. Occasionally those contacts do lead to job opportunities at a later time.
If you're interested in learning more about how your organization can partner with HireAbility Spokane for a preparatory interview event and an opportunity to witness the diverse skills, abilities and experience of some amazing job candidates first hand, please contact us at info@hireabilityspokane.org.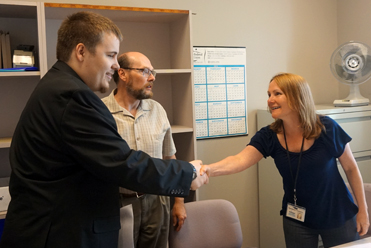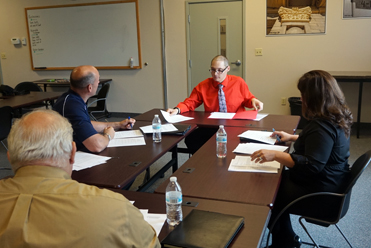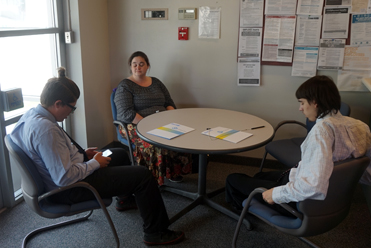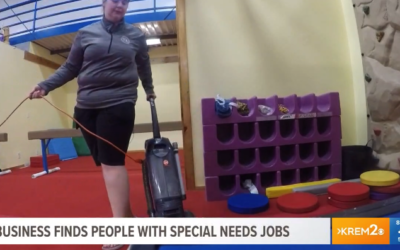 Krem News did a great story on Jessica who works at Spokane Gymnastics. Hireability had facilitated and organized an interview event that the team at Spokane Gymnastics attended. When they met Jessica, it was a perfect fit. Watch the video above for the whole story...
read more
Sign Up For Our Newsletter
Get business tips, news stories, and strategies for workforce diversification!