HireAbility Spokane/WISE presentation to (PICCE)- Partners in Campus and Community Engagement
HireAbility Spokane, in cooperation with WISE, gave an informative presentation to the representatives from PICCE. The presentation was led by Stephen Eyman, a Program Manager for WISE and Charly Walters, also a Program Manager for Wise and Team Leader for HireAbility Spokane.
PICCE is a regional cooperative of educational institutions, community partners, and other stakeholders committed to the development and promotion of service-learning. PICCE meets monthly in Spokane, WA and is made up of the five major area higher educational institutions: Eastern Washington University, Gonzaga University, Community Colleges of Spokane, Washington State University, and Whitworth University.
The presentation was an opportunity for Charly and Stephen to educate the representatives about the efforts of Wise and HireAbility Spokane in the community, including a history of discrimination of individuals with disabilities in the workplace, and ways to provide better inclusivity and diversity in the organizations that were present.
If you would like to learn more about how HireAbility Spokane could provide an informative presentation to individuals in your business community, please contact Charly Walters at charly@gowise.org.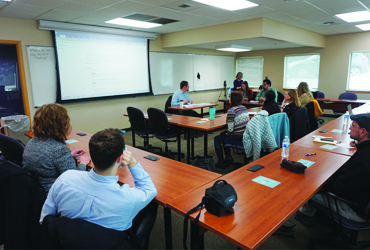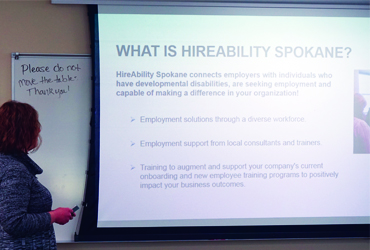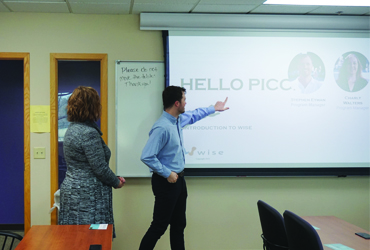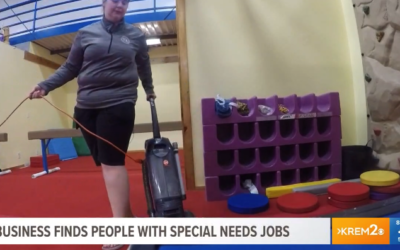 Krem News did a great story on Jessica who works at Spokane Gymnastics. Hireability had facilitated and organized an interview event that the team at Spokane Gymnastics attended. When they met Jessica, it was a perfect fit. Watch the video above for the whole story...
read more
Sign Up For Our Newsletter
Get business tips, news stories, and strategies for workforce diversification!