HireAbility Spokane Interview Event / Meet & Greet
Spokane Gymnastics
HireAbility Spokane organized a unique "Meet & Greet" event with Spokane Gymnastics (SG), a large gymnastic facility in the Spokane Valley that serves youth of all ages. Six candidates with intellectual disabilities, seeking full-time employment, were given the opportunity to meet with the facility management, tour the facility, learn about the programs offered at SG, and hear about some potential job openings at the facility.
In an effort to add more diversity to their team, the management at SG will be selecting a few candidates from the group to undergo more in-depth employment screening. The event was a great success, as it not only served to help the candidates understand how SG functions but also gave the management team some insight into the level of preparedness that the candidates possessed.
"We are looking to fill at least one position and possibly more down the road," said Jim Marlow, Floor Supervisor for SG. "Safety is our number one concern here and we just want to be sure that today's candidates understand that responsibility," he adds.
One of the candidates, Alley Castillo, who has been looking for work for the last three months, is hopeful that a second interview is in her future.
"I've been looking online, filling out applications, and really working on my resume," said Alley. "I think things went really well today and I'm really just keeping my fingers crossed."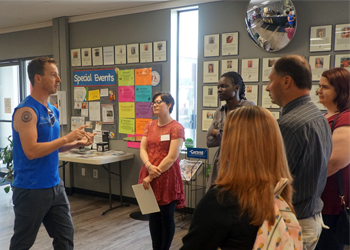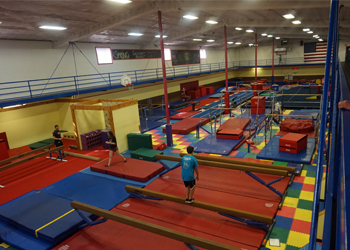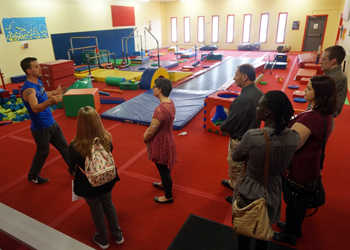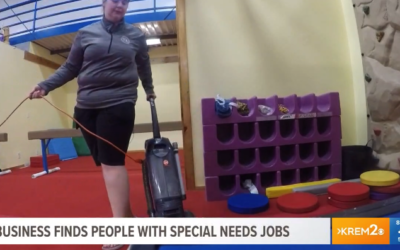 Krem News did a great story on Jessica who works at Spokane Gymnastics. Hireability had facilitated and organized an interview event that the team at Spokane Gymnastics attended. When they met Jessica, it was a perfect fit. Watch the video above for the whole story...
read more
Sign Up For Our Newsletter
Get business tips, news stories, and strategies for workforce diversification!