Gonzaga / HireAbility Interview Event
HireAbility Spokane partnered with Gonzaga University in a special event that aimed to coordinate mock interviews between select Gonzaga department managers and 11 individuals with disabilities. The event was a huge success, providing a valuable educational experience that greatly benefited both groups.
The event was an opportunity for Gonzaga's hiring managers to hone their interviewing skills as well as an opportunity for the 11 individuals to strengthen their job seeking skills. In the end, the department managers came away with a much greater awareness of the potential workforce that these individuals can provide and the individuals that were interviewed made valuable employment contacts for the future.
The managers were very impressed with the preparation and skills of the candidates. While some are currently employed, many hope that the event will open up future opportunities at Gonzaga.
Here are some quotes from the hiring managers:
"The individuals we interviewed today were more prepared than many candidates we interview. I hope some of today's interviewees apply for some of the openings we have," Jason Vernado, Associate Director, Disability Access, Center for Student Academic Success.
"Today's candidates reminded me what work ethic is all about," Linda Wilson, Financial Systems and Services Manager.
"These candidates really showed the resilience of the human spirit," Raymond Reyes, Associate Academic Vice President.
"The candidates were very well prepared…most had read and showed an understanding of the Gonzaga mission statement," Christine Purviance, Assistant Director, Equity and Inclusion, Human Resources.
"These candidates screamed work ethic," Deena Presnell, Controller.
HireAbility Spokane would like to thank Gonzaga for making this event possible and we are very excited to see the opportunities that may unfold as a result.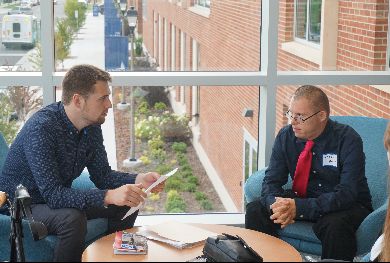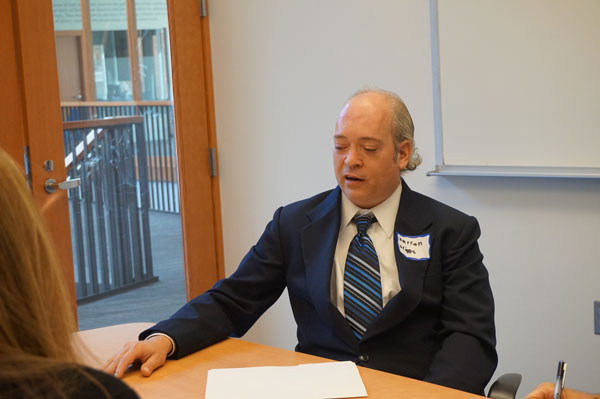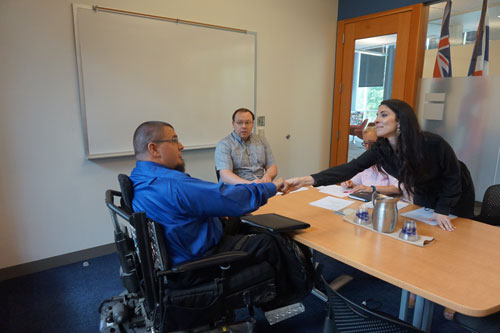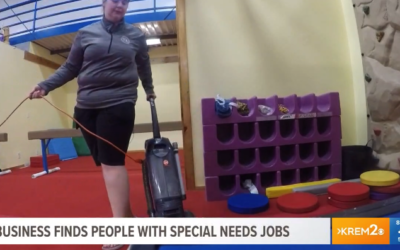 Krem News did a great story on Jessica who works at Spokane Gymnastics. Hireability had facilitated and organized an interview event that the team at Spokane Gymnastics attended. When they met Jessica, it was a perfect fit. Watch the video above for the whole story...
read more
Sign Up For Our Newsletter
Get business tips, news stories, and strategies for workforce diversification!