Berg Manufacturing Breakfast Presentation
HireAbility Spokane, in conjunction with Berg Manufacturing, offered an informative presentation at Berg Manufacturing's facility in Spokane Valley, WA. The aim of the presentation was to educate a select group of the region's top hiring professionals about the efforts of HireAbility Spokane (HAS) and about the workforce opportunities that may be available to them.
The event opened with Andy Barrett, Chief Executive Officer of Berg Manufacturing, recalling some key moments in the history of Berg Manufacturing. Andy gave some inspirational examples of how Berg has benefited throughout its' history from having a diverse workforce and its' proud and longstanding reputation as a local employer of people with disabilities.
Next, HAS Program Advisor, David Sonntag offered some insight into how and why HAS was developed and then played HAS's latest promotional video for the group, while breakfast was served.
Finally, HAS Program Coordinator, Cathy Sacco opened up the presentation to any questions or concerns from those in attendance. Several good points were raised and addressed while the group brainstormed some new and creative ideas to help further the efforts of HireAbility.
At the conclusion of the event, Andy Barrett gave an exclusive tour of the Berg Manufacturing facility to the group. Berg is producing some very exciting and innovative products that are currently being utilized by the U.S Armed Forces.
The event was well attended, HAS received some great feedback from the group and Flavours Catering from Gonzaga University Sodexo, as usual, did an amazing job with hosting the breakfast.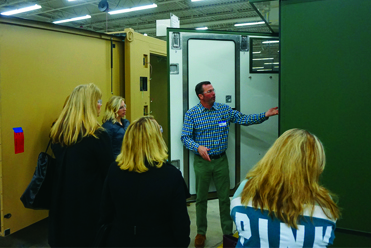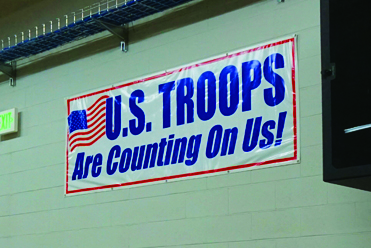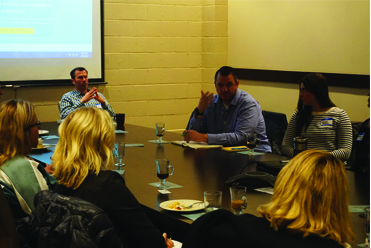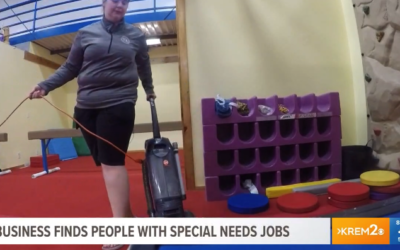 Krem News did a great story on Jessica who works at Spokane Gymnastics. Hireability had facilitated and organized an interview event that the team at Spokane Gymnastics attended. When they met Jessica, it was a perfect fit. Watch the video above for the whole story...
read more
Sign Up For Our Newsletter
Get business tips, news stories, and strategies for workforce diversification!