Spokane City Hall Media A
nnouncement
DATE:  January 18, 2019
Event Description:
Spokane Mayor, David Condon hosted a media announcement on the first floor of Spokane's City Hall. This was a special event to announce the supported employment kickoff for the City of Spokane and Connection to Community/ABLE legislation. Several key speakers were in attendance, including Congresswoman Cathy McMorris Rodgers. This event was open to the public.
Mayor, David Condon answered many questions about the new Able Act, and the overall direction that the city is moving, as it is attempting to create a much more inclusive employment environment for people with disabilities in the Spokane region. We heard inspiring words from both Mayor Condon and Congresswoman McMorris Rodgers. Charly Walters, Director of HireAbtility Spokane spoke about HireAbility's mission in Spokane's community, and we also heard from Jason Trembley, a recent hire by the City of Spokane, who works at Riverfront Park.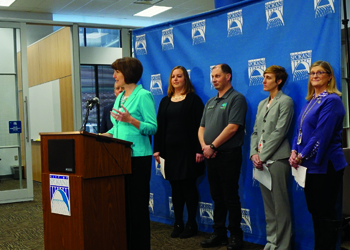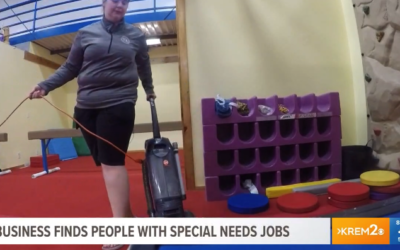 Krem News did a great story on Jessica who works at Spokane Gymnastics. Hireability had facilitated and organized an interview event that the team at Spokane Gymnastics attended. When they met Jessica, it was a perfect fit. Watch the video above for the whole story...
read more
Sign Up For Our Newsletter
Get business tips, news stories, and strategies for workforce diversification!