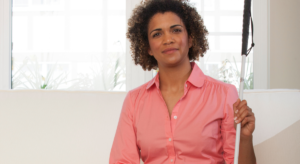 Are you thinking about hiring someone with a disability? Hiring in Spokane is difficult right now. Employers are struggling to find qualified candidates and here at Hireability Spokane, we want to help. 
We promote the hiring of people with developmental disabilities in Spokane County by providing resources and support to employers. 
When it comes to hiring someone with a disability, we know that employers sometimes have concerns that are based on common myths. We want to help dispel those myths so that your business can benefit by hiring those with disabilities. 
Myth #1: Hiring employees with disabilities increases Workers' Compensation insurance rates
We get it!  Business owners have to be concerned about their bottom line, especially during these times. It's important to know that insurance rates are based solely on the relative hazards of operation and previous accidents. It's not based on whether employees have disabilities. 
Myth #2: I can't fire or discipline an employee with a disability the same way I do other employees
Many employers get nervous about hiring employees with disabilities. They feel like they have to walk on eggshells when it comes to discipline. While there are laws in place to protect the rights of all employees, there are no special procedures for firing or disciplining employees with disabilities. In fact, you should expect to treat all of your employees the same. 
Employers should establish clear expectations from the start, just like they would with any other employee. If a performance problem does occur, follow your company's normal guidelines for discipline and dismissal. 
Myth #3: Employees with disabilities can't perform the job
This myth is one that people will sheepishly admit to believing. Employers, of course, want someone who can perform the job they're hiring for, but there's a misconception that a disability disqualifies someone from being able to show up how the employer needs. 
A DuPont study that involved 2,800 employees with disabilities found that 92% of employees with disabilities rated average or better in job performance compared to 90% of people without disabilities. 
Myth #4: Hiring people with disabilities will scare my customers away
A national survey of random consumers in the US stated that 92% felt more favorable toward companies that hire people with disabilities, and 87% said they would prefer to give their business to such companies.  
Myth #5: I'm going to say the wrong thing and get in trouble
Another concern that employers have is that working with someone who has a disability means being more mindful of what you say. While it is kind of you to think through how you're speaking to someone with a disability, most people with disabilities are understanding of those minor errors that come up naturally. After all, we've all accidentally said something embarrassing to people without disabilities too. It happens across the board. 
If you're concerned about what you say leading to a lawsuit, generally, people with disabilities understand that others don't know the language.  It's okay to say 'walk' to a person in a wheelchair and 'see' to someone who is blind. We talk more about this on our other blog. 
Need help with hiring? 
If you're looking for more practical tips, check out our free interview tips that will help you find qualified employees. 
Follow us on LinkedIn, Instagram, or Facebook for more tips.