Hiring qualified employees has never been easier
Get practical interview tips to find the best employees.
At HireAbility, we help employers like you to fill job positions with qualified and eager employees.
We understand that employee retention, rising minimum wage costs, drug testing, and finding applicants can cause filling open positions to be difficult.
Our non-profit assists employers in the Spokane region with interview tips for people with disabilities. We also provide additional resources including a knowledgeable employment specialist, assistance with job training, and prescreened and qualified job seekers.
Get started today with our free download.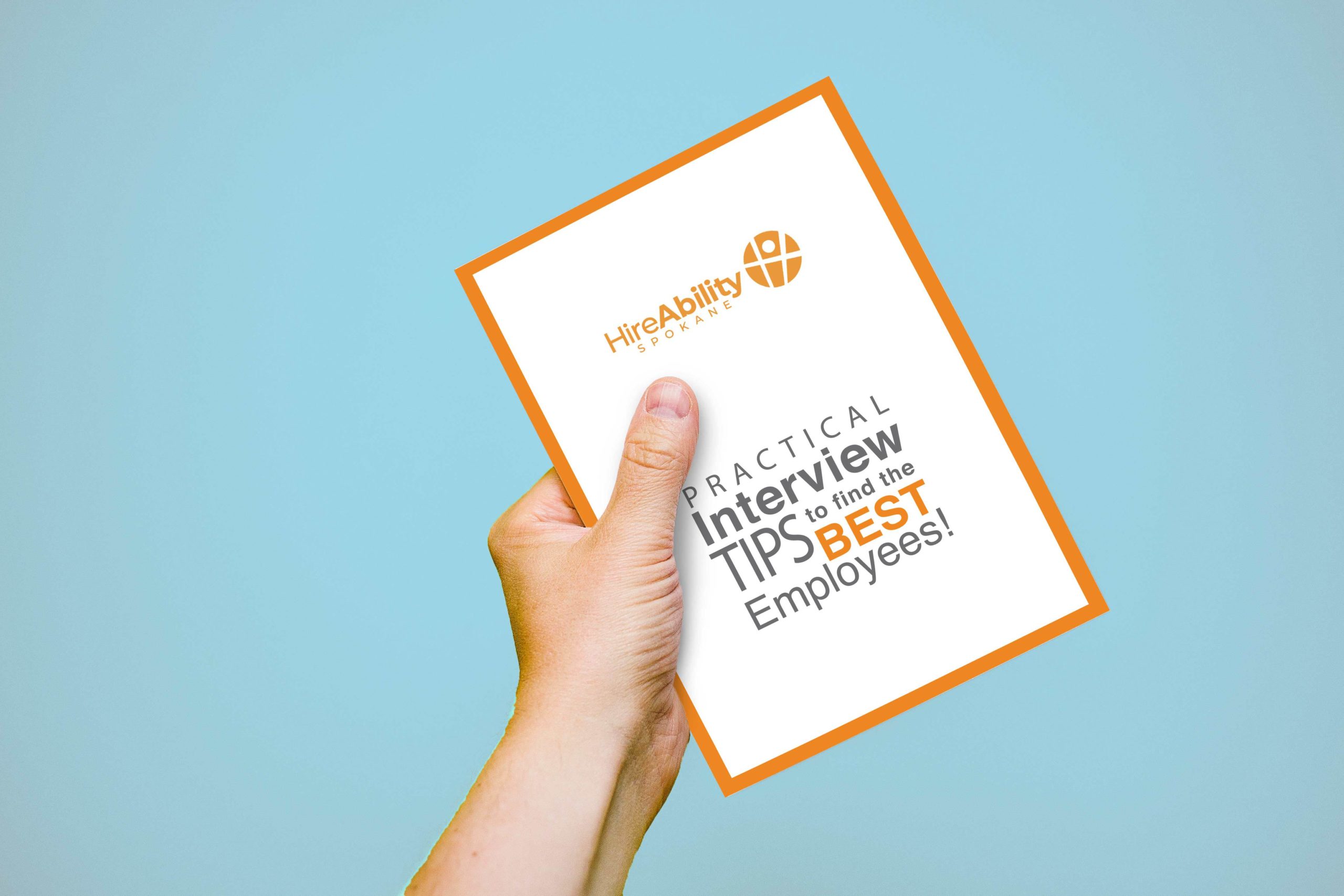 These candidates reminded me what work ethic is all about.
When individuals with disabilities are employed, they:
Can add stability to your business through higher than average retention rates.
Can increase the success of your business through increased productivity and innovative solutions.
Become a valued employee which can improve the culture and morale of the workplace
Sign Up For Our Newsletter
Get business tips, news stories, and strategies for workforce diversification!
© Copyright 2019 | HireAbility Spokane