Hello Sugar
Spokane Valley, WA
Heather Comer | Donut Artist
"I expect perfect donuts all the time, even when we have crazy weekend rushes. Heather has absolutely had no issue meeting that expectation. She impresses me daily," said Amy Staton, Owner of two Hello Sugar locations in Spokane Valley.
 Amy first interviewed Heather at an open house event, 6 months ago, on the eve of opening her second store.
"We hit it off right away and I knew I wanted her on my team," said Amy. "Since then she's become my favorite employee. She always comes in with a smile on her face, she's very teachable, but most importantly, she's so kind to everybody that walks through the door," she adds.
Amy holds high expectations when it comes to the operation of her donut bar and she's never held any employees, including Heather to any other standard then donut perfection. Heather, who like all the employees at Hello Sugar, is constantly switching roles back a forth between dipping donuts, working the cash register, kitchen clean-up, and customer service.
"I grew up baking with my Grandma, so this sort of thing is very enjoyable for me," said Heather. "My co-workers are also really fun to work with so that always makes it easy," she adds. 
In Heather's time at Hello Sugar, her confidence has soared, and she's even started learning how to prepare specialty coffee orders for the shop's drive-through clientele.
"I feel like Hello Sugar has played a large role in Heather's confidence and overall happiness in life," said Amy. "I really feel honored that we get to play a part in that."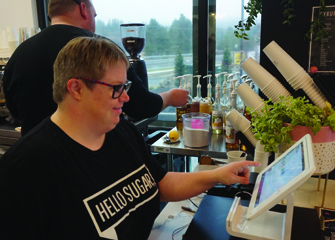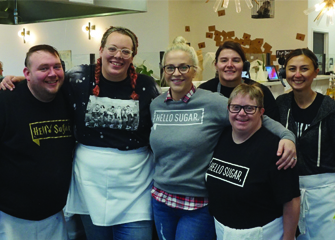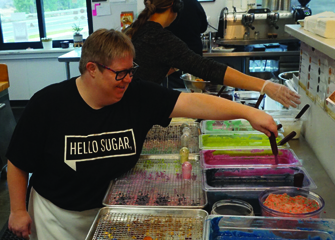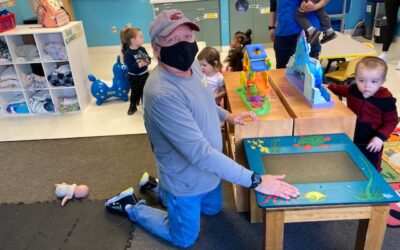 Danny Bolstad has been involved in the daycare industry for the better part of his adult working life. From his very first day in the industry, he knew he'd found the perfect fit! That fit that was made even better when just over a year ago, Danny brought his talents to Just Imagine Daycare Center in Spokane, Washington.
read more
Sign Up For Our Newsletter
Get business tips, news stories, and strategies for workforce diversification!