YMCA
Downtown Spokane, WA
Bree Bethman | Welcome Host
Nearly two years ago Bree Bethman was working in an isolated, outdoor-based job that didn't seem to match up that well with her strengths. Bree, a very social girl that loves interacting with people in an indoor setting, knew that there was a better opportunity out there for her. So when Spokane's Downtown YMCA asked Bree to be a part of their welcome host team, she had a feeling that this was the opportunity that she'd been waiting for.
"I really love the job but I had to get comfortable with the public very quickly," said Bree. "But overall I really like the members here and I feel like people really appreciate what I do."
While her new job at the Y is a better fit overall, it also entails a lot more responsibility. Often Bree has to multi-task many duties at once, including, scanning cards, handing out towels, checking for member alerts on the computer, and answering questions- often in a hurry as the check-in line is always packed during peak hours.
"I'm very comfortable working with computer systems- but the management team here is also very positive and helpful if I do get into a bind. They always have a great sense of humor about it too," she adds.
Whenever you work with the public, you always have to occasionally deal with difficult personalities. It seems as though Bree has found her own unique way to work through it.
"Sometimes customers can be difficult but I just try to think positive thoughts throughout the day and never let any negativity bother me," said Bree.
Amy Kells, an employment specialist with ENSO has been working with Bree for the last 5 months. In that time she has watched Bree continue to grow in the position and has seen Bree's hours increase as her customer service skills have strengthened.
"Bree is just so positive and has such a great personality. She is a perfect first point of contact for the members here and I think it's that great attitude of hers that helps immediately set the tone for people when they walk through the door.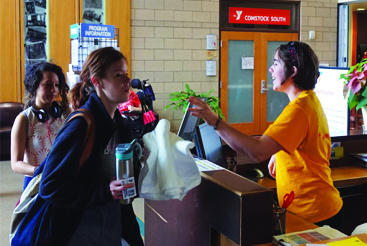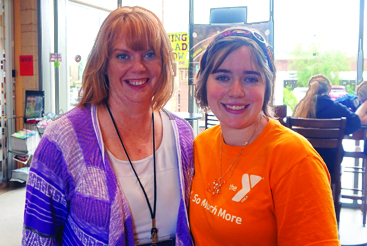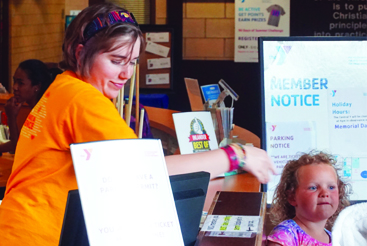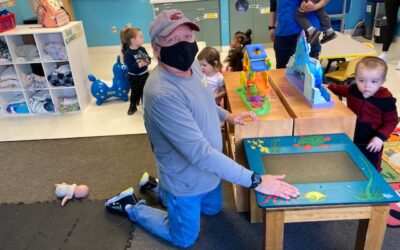 Danny Bolstad has been involved in the daycare industry for the better part of his adult working life. From his very first day in the industry, he knew he'd found the perfect fit! That fit that was made even better when just over a year ago, Danny brought his talents to Just Imagine Daycare Center in Spokane, Washington.
read more
Sign Up For Our Newsletter
Get business tips, news stories, and strategies for workforce diversification!