These businesses have successfully grown their workforce by hiring skilled, diverse employees. To find your next great hire, contact Charly Walters at charly@gowise.org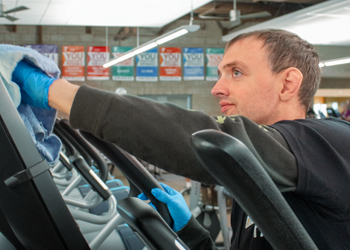 At Spokane's Central YMCA location, countless members use the fitness machines for their daily workouts. What many of them have come to recognize over the past few months, is that there's a reason why those machines look sparkly-clean every time they climb aboard. That reason is Jerimiah Shepard.
read more
Sign Up For Our Newsletter
Get business tips, news stories, and strategies for workforce diversification!
© Copyright 2019 | HireAbility Spokane