These businesses have successfully grown their workforce by hiring skilled, diverse employees. To find your next great hire, contact Charly Walters at charly@gowise.org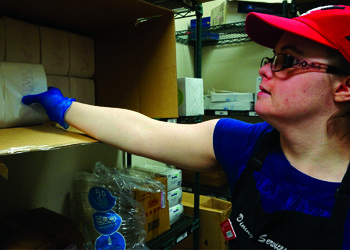 When Jessica Curbow sees a need, she takes the initiative to get it taken care of! When the cold-case drinks need re-stocking, she's on it. When the napkins get low, she quickly re-fills them. When a customer's order is up, she immediately checks the I-Pad ordering system, and delivers it where it needs to go.
read more
Sign Up For Our Newsletter
Get business tips, news stories, and strategies for workforce diversification!
© Copyright 2018 | HireAbility Spokane