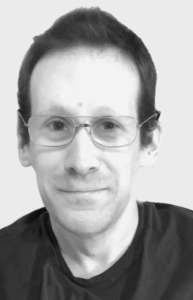 If you've been struggling to hire someone who's the right fit for the position, we've got someone you'll want to hear about!
Ryan Kipp is currently looking for work, and we know you'll be impressed with his working style. Ryan is one of those people who gets things done. He comes in ready to work and puts his head down to do it until it's done. He might be seen as shy, but that's just because he's focused on delivering the best work possible. 
Since 2018, Ryan has worked as a crew member at Artisans, doing janitorial work and coordinating with the crew to ensure the cleaning schedule is delivered effectively. 
Before that, he worked as a Custodian at Skils'kin and Dog Lux Grooming Salon. He also spent twelve years working as a store stocker at Michael's. 
Ryan is the type of employee that employers dream about. He's dependable, hard-working, organized, and a team player. 
The Spokane Community
Not only that, but he loves the Spokane community. He grew up here and graduated from Central Valley High School in 2002. He's looking for a position that can help benefit the local businesses and the greater community here. 
He also has experience volunteering at the Bishop Store House and the Spokane Public Library.

Artistic & Hardworking
Outside of work, Ryan is creative and artistic. Art has been a calming and relaxing experience for him, and he currently sells his art online. He finds inspiration from stories, fantasy, and the two years that he lived in Barcelona, Spain. 
Ryan is ready to learn something new, build on the years of experience he has, and create a long-term relationship with another Spokane business. It's not always the case that you'll find someone who is creative, compassionate, and a go-getter. 
We know your team would benefit from adding someone like Ryan to the crew. Reach out to us if you're interested in interviewing Ryan.
Resume – Ryan Kipp
Executive Summary
I am looking for a position that allows me to use my various strengths in a way that will benefit local businesses and my community. I enjoy working hard and developing new skills. 
Work Experience
Crew Member 
Artisans | August 2018 – Present
Conduct janitorial work including sweeping, vacuuming, mopping, cleaning windows and mirrors, taking out the trash, cleaning bathrooms
Coordinate with crew to ensure effective cleaning schedule is developed and maintained 
Custodian
Skils'kin | December 2017 – June 2018 
Worked with crew to maintain clean and professional environment, vacuumed, swept, mopped, cleaned bathrooms, and took out the trash
Performed laundry duties, folded towels for Fairchild Airforce Base
Assembled Phlebotomy kits for the Spokane Valley FireDepartment
Custodian
Dog Lux Grooming Salon | March 2018 – August 2018 
Completed a variety of custodial tasks to maintain a clean environment, including cleaning dog baths
Supported staff with various odd jobs as needed
Store Stocker
Michael's | May 2004 – February 2016
Unpacked freight on delivery days, priced merchandise, and stocked shelves
Supported staff with various tasks and provided assistance as needed
Education
Central Valley High School
Diploma | 1998 – 2002 
Volunteer Work
Bishop Store House
– Assist with food orders, load groceries
Spokane Public Library
– Organize books on shelves, pulled books