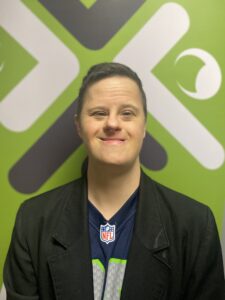 Kim Kardashian might think no one wants to work these days, but here at HireAbility Spokane, we know that isn't true! Carl Paulitz has a willingness to work and to learn. 
Carl grew up in Post Falls and graduated from Post Falls High School in 2001. He's currently a student at Spokane Community College. 
He has previously worked at the Post Falls Food Bank, Hayden Lake Library, and, most recently, as a dishwasher at Meals on Wheels. 
Now, he's looking for 10-15 hours per week. He'd love to work as event staff or do manual labor and would need to work the day shift. He has a love for weddings and yard work, especially mowing the lawn. Mostly, Carl wants to be helpful in any career he takes on. 
As a worker, Carl takes initiative and gets the job done. He has a lot of energy and can get distracted so working with his hands is really beneficial.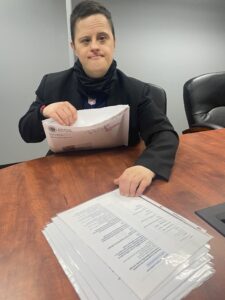 Outside of his life as a hard worker, Carl really enjoys being outside and is on the lookout for any Bigfoot sightings. He also loves researching his various interests on the computer and seeing his family in his free time.
If you're ready to hire someone who knows how to get the job done and will still nerd out with you on Bigfoot theories, Carl is the perfect fit! Reach out to us if you're ready to set up an interview. 
Resume – Carl Paulitz
Objective
Desire to find employment to gain skills and learn with a company that is focused on working as a team and that values it's employees.
Skills
Willingness to learn, like working with people, good attitude, eager to work as a team.
Experience
Dishwasher • Meals on wheels • 2018 – 2020
Responsible for cleaning of the kitchen to include dishes and prep pans. Assisted kitchen staff as requested.
Children's hour library assistant • Hayden lake library • 2013 – 2015
Setup an arrangement of books, placemats, snacks, and handouts for the children.
Food bank helper • post falls food bank • 2014 – 2015
Assisted to empty donations, stock shelves, and maintain the cleanliness of the building.
Education
Spokane Community college PACE services • current
Post falls high school • diploma • 2001